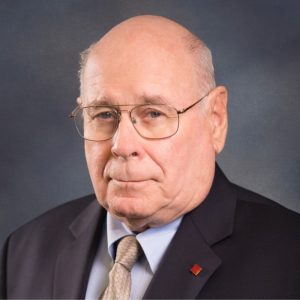 KEY CHOICE COMMERCIAL
Honoring Founder Mike Bradley
On April 19, 2021 Key Choice Commercial lost its original founder, Mr. Michael Bradley. Mike established Bradley Commercial Real Estate in 2004 and was passionate about educating people about commercial real estate.
After selling the firm to Natalie Foskey in 2017, the team continued operating under Bradley's name until 2020. Even though he "retired", his license was kept current at Key Choice Commercial Real Estate.
Owner, Natalie Foskey recalls:
"Mike was a man who loved traveling, adventure, and staying up to date on all things related to commercial real estate. He was proud of his CCIM designation (Certified Commercial Investment Members) and attended classes yearly to keep current on the latest trends in commercial real estate. He was a source of education and inspiration and stayed active in the industry right up to the end."
When Mike decided to sell the firm, Natalie Foskey found both joy and challenge taking the business to the next level. However, recalling Mike's words to her has served as an inspiration, "You will take this business further than I ever did." The confidence and respect expressed to the new owner of his business, has always been a great encouragement to her.
When asked to reflect on Mike's life, family members wrote:
"Mike was an incredibly curious person, and a voracious reader.  He enjoyed the outdoors, especially if the outdoors included water and a fly-fishing rod.  He loved to drive all over and would do so at a drop of the hat to go fishing, have a good meal or take a nap in a beautiful place in nature.  He had a tremendous drive and will to live.  He didn't want to miss out on anything."
The team at Key Choice Commercial cannot thank Mike enough for sharing his passion for this industry. His vision of what this firm could be is unfolding as we build on the foundation established by Michael Bradley. Our condolences go out to all of Mike's clients, friends, colleagues, and especially, his family. To Ellen, his wife of 56 years, and his four children, we express heartfelt thanks for sharing Mike with us. Mike made a difference in the lives of so many. When the offices of Key Choice open for business each day, Mike's legacy of education, experience, and tenacity are carried-on by our team